This weekend getaway to
Jellystone Park in Luray, Virginia
, was by far one of my favorite trips we were able to take. I hold this place close to my heart because it is the one place that my Grandparents used to take my sisters and I to as kids, same park and all. While a lot has changed to the exterior of the park (a ton of updating has been completed), the atmosphere hasn't changed one bit. It's still the same fun and happy place I remember.
We took Willow for her birthday weekend and was able to snag a deluxe tent site, which meant that we had a shelter, electricity, and water. It was an awesome site and served the purpose we needed it for, fun, of course! It also helped that we were pretty close to the bath houses. To be honest though, we didn't spend very much time at the site because we were down at the pool and water slide most of the weekend. The theme for this weekend was Homecoming Week, so Saturday after we woke up and ate, we headed down to the pond for the fishing tournament. We didn't catch too many fish, but had a good time nonetheless.
Once the pool and water park area opened though, the girls could care less about fishing. I'm pretty sure most of their time was spent in the water and I'm still not sure how they didn't shrivel into nothing...
One thing that I loved, was the jumping pillow. This thing wasn't around when I was younger, so it was something different that was pretty sweet. Later in the evening once we finished cooking dinner over the coals of the fire, we took the girls down to rec center for the dance party. I'm pretty sure that by the end of each evening though, all the girls were wore out because they put themselves to bed, early might I add.
Even though we were only there two days, we had a ton of fun. We were talking about next year and how we hope to be able to stay longer. I know the girls want to, we just have to see how our schedules work out!
If you get the chance to go to Yogi's, as I've always called it, go! It's well worth every penny and the kids (and big kids) will love it! Even if you don't tent camp, there are cabins that make it less camp like. There are Jellystone Parks all over, so find one and go!
This post was not sponsored in any way. All opinions are my own and I was not compensated for this post.
I have linked up with Ember Grey for
Grateful Heart Monday
& Life of Meg for
Mingle Monday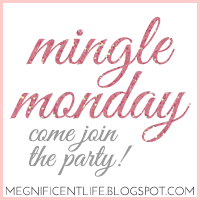 Champagne & Suburbs for Weekending, Still Being Molly for Let It Shine, Monday Madness & Weekend Recap